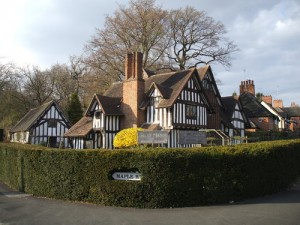 Well done to Amanda Parker of SOVA (see link http://www.sova.org.uk/) for idenifying the location of the last Friday Quiz as the 'West Midlands'.  Amanda you have been 'Named & Famed'!
Onto this week's Friday Quiz - 'Where is this building located, and what is its history?'
Answers via this blog, and a winner, who will be drawn out of my hat will also have the opportunity to be 'Named & Famed' in this site.
Good luck!
Kindest regards
Edwin