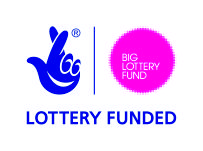 Thanks to SCVO for forwarding this:
Voluntary or community groups can apply for grants of between £10,000 and £500,000 to cover the costs of projects which improve communities, by using local knowledge, strengths and assets to test and implement the ideas which matter most to communities, as well as sharing learning about what went well, and what did not.
Eligible projects must: • Have people with an interest in the project who are significantly involved in the planning, design and delivery of the project. • Enable people to address a clearly defined need that matters to their community. • Seek to fill a gap in, or complement other services and activities. • Make a positive difference to the community. • Be delivered by an organisation who: – Are best placed to deliver and achieve the proposed outcomes. – Have appropriate links with the target community. • Support lasting and sustainable changes to places and spaces. • Support communities to develop happier and stronger relationships with each other. • Take action which focuses on the root causes of social problems to tackle them at the earliest possible stage.
Grants are available to cover all of the costs associated with delivering a project, including staff salaries, training, volunteer expenses, management costs, equipment, premises costs, monitoring and evaluation and overheads.
Smaller grants (of up to £100,000) are available for small scale capital work, such as refurbishment, the purchase of vehicles, land or buildings.
There is a rolling deadline. Applications may be made at any time.
Visit here for more information.
I trust this is useful and as usual please do not hesitate to circulate as you feel appropriate.
Kindest regards
Edwin