Looking for a Feasibility Study?
Wider Impact understands how complex and confusing it can be for organisations and groups to meet the requirements of funders and stakeholders when they are looking to establish new or updated community facing projects and initiatives.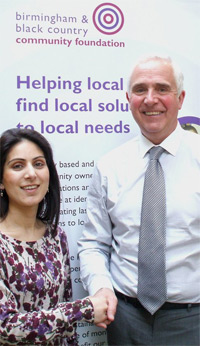 A first question asked of you is often, 'Is it feasible to deliver what you are proposing?'
The next question is often normally, 'Have you carried out a feasibility study?'
Our experience is that such questions can be daunting, particularly when this may be the first time that you may have been involved in a community facing venture.
We have found that it is often the case that groups and individuals will be looking for support and guidance with basic questions such as:
What is a feasibility study?
What does a feasibility study achieve?
What are the elements of a feasibility study?
What do they look like?
How much will it cost?
Where can I find funding to pay for a feasibility study?
Who can carry one out?
Building on many years of experience of working in and supporting public, community and voluntary sector organisations, Wider Impact has built up a considerable portfolio of skills, experience and resources to help you address such questions. For example, please click on the below links, where you will find answers to the following questions:
Our Portfolio Includes:

Wider Impact has vast experience of delivering feasibility studies to a wide variety of organisations that include:
Commissioned by Leamington Spa based Bath Place Community Venture to carry out an independent feasibility study into the location and future of a local Community Centre
Commissioned by Leeds based Thorpe Community Group to carry out an independent feasibility study and Business Plan relating to the future of a local neighbourhood based Community Centre
Commissioned by Stoke on Trent City Council and UACCO to carry out an independent feasibility study and Business Plan relating to the future of a community based Social Enterprise
Commissioned by the Birmingham & Black Country Community Foundation to support the development and delivery of the Walsall based Jamia Mosque and Minaj Education Centre
Commissioned by Bournville Village Trust to carry out an independent feasibility study on behalf of local residents
Example Feasibility Studies
Customer Testimonial – Edwin Lewis, Wider Impact Consultancy

"When a local group of tenants approached us about the possibility of having a Community Hub in Shenley, Birmingham, we commission Edwin (Wider Impact Consultancy) to carry out a feasibility study on their behalf.
Edwin approached this project with gusto and enthusiasm, which was quite infectious. We have seen some positive results. Local community groups and organisations have been reinvigotated and have a new appetite to work alongside each other, and that has to be great news for the wider community as a whole.
The feasibility study carried out by Edwin and his team proved to be well researched and facilitated. We couldn't have hoped for a better outcome, and would have no hesitation whatsoever in recommending Wider Impact and Edwin's services to others." - Peter Roach, Chief Executive, Bournville Village Trust
Looking to commission a feasibility study, or seeking further advice or support?
Please enter your details into the form below to register your interest, Edwin will contact you via telephone or email to discuss your requirements in more detail.
Alternatively you can contact us here, or email Wider Impact Director Edwin Lewis at edwin@widerimpact.com
Initial support and advice is normally FREE and we aim to respond to your enquiry within 24 hours.