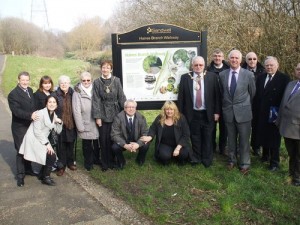 We are delighted to have supported the 'launch' of the regenerated Haines Branch Walkway in the Tipton area of the Black Country.
Commissioned by the Birmingham & Black Country Community Foundation to deliver a Fair Share Trust funded project, our work involved project managing the delivery of the regeneration of the historic walkway, which has suffered years of neglect.
The results of our work can be seen at link http://www.bbccf.org.uk/news/latest-news/mayor-mayoress-open-haines-branch-walkway-14-3-13/?utm_source=BBCCF+On+Target+E-Newsletter+-+April+2013&utm_campaign=April+E-News&utm_medium=email
Interested in commissioning Wider Impact to carry out similar work?  Please contact Wider Impact Director Edwin Lewis at edwin@widerimpact.com.