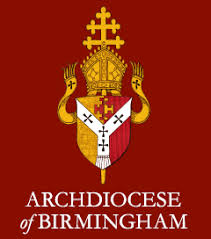 Wider Impact has been thanked for carrying out an independent evaluation of  the National Lottery Heritage Fund (NLHF) funded 'Embracing Communities' project, which has been delivered by Evesham based Roman Catholic Church of Immaculate Conception and St Egwin.
Commissioned by the Archdiocese of Birmingham, terms of reference included:
Establishing if outcomes agreed with the NLHF have been achieved.
Gaining a clear understanding of 'what has worked', 'why it worked' and 'what lessons can be learnt'  to enhance future performance of this and future projects
Thanking Wider Impact for the final positive report, Parish Priest Father Christopher Draycott says, 'We would like to thank Edwin Lewis of Wider Impact for such a positive and useful report and would not hesitate to recommend Wider Impact to others looking to commission such work'.
Wider Impact founder Edwin Lewis says, 'It is always a pleasure to deliver such a positive report, particularly as the Project Team has faced unprecedented and unexpected challenges as a result of the COVID-19 pandemic.  Thanks are extended to those who have kindly contributed to this report, all of whom have 'gone the extra mile' to ensure it fully acknowledges the success of the Project and the hard work and tenacity of all concerned'. 
Looking to commission Wider Impact – please follow the contact links within this website and we will get back to you within 24 hours for a chat to gain an understanding of your needs.