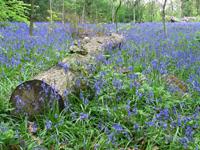 Wider Impact Consultancy is delighted to be commissioned by the Birmingham & Black Country Community Foundation to support the work of the Saltwell Nature Reserve Support Group.
Our role will include asssiting the group to develop and deliver a 3 -Year Business Plan and the delivery of an innovative CD, which will feature the reserve and the work of the Support Group.
Wider Impact Director Edwin Lewis says, 'This is a wonderful opportunity to support a local group and to make a difference to such a special place. We are looking forward to working with the Group, which will include building their confidence and capacity'.