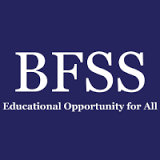 Thank you to SCVO for forwarding this:
Grants are available to support schools and registered charities that wish to undertake educational work with children and young people in disadvantaged areas.
The British & Foreign Schools Society (BFSS) normally makes grants for educational projects totalling about £600,000 in any one year. The majority (85% of grants) are made to charities and educational bodies (with charitable status). Schools need to have either charitable status or "exempt charity" status.
The next meeting of the Committee is in June, with an application deadline of Monday, 24 April 2017.
More information here.
I trust this is useful and ask that you do not hesitate to circulate as you feel appropriate.
Kindest regards
Edwin