Wider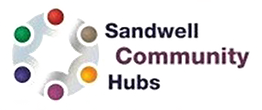 Impact is delighted to be thanked for carrying out an independent strategic review of the Governance of West Bromwich based Sandwell Community Hubs, which is an innovative collaboration of community centres from across the Borough of Sandwell.
Utilising Wider Impact's experience of supporting similar organisations commission objectives included supporting members to:
o   Gain an in-depth understanding of key issues standing in the way of the future development of the organisation
o   Identify and provide practical and deliverable opportunities / training to enhance the performance and achievements of the organisation
Building on the successful delivery of similar commissions, we maintained our 'coal face' approach to such community focussed projects and initiatives. In addition to taking precise and due note of quantitative data and information, we took due note of qualitative information, with a particular focus on observing, listening and learning from those closely connected and effected by the organisation such as:
o   Board / Trustees / members
o   Staff team – including formal and informal volunteers
o   Stakeholders – partnership organisations
o   Service Users / Beneficiaries
o   Wider community members – i.e. unexpected / unintentional beneficiaries
Linked to COVID-19 challenges, all work has been carried out remotely, utilising research tools such as our bespoke on-line questionnaires and surveys. All meetings / workshops and interviews have been carried out via TEAMS video conferencing technology.
Our confidential reports, which have included a summary of findings and a number of strategic recommendations are based on research findings and our many years of experience.
Chair Tonia Flannagan says, 'Wider Impact Consultancy  carried out a complex piece of work for Sandwell Community Hubs at a time where there were difficult issues to raise. His work was to the point, timely, helpful and thought provoking whilst also led to members coming together, under the circumstances, quite an achievement. The work carried out provided us with the critical insight into our Governance and business which enabled us to make crucial decisions on the future on our Consortia.  The work has aided the Consortia to work better together, have a greater understanding of the partners and expectations leading to a more resilient and robust partnership. We would certainly not hesitate to recommend Wider Impact and Edwin Lewis in particular to other looking for similar support'
Lead consultant Edwin Lewis says, 'Whilst COVID-19 has presented some challenges, our use of innovative technologies has ensured that all commission aims and objectives have been achieved on time and within agreed budgets. It has been a pleasure to support such an impressive organisation and hopefully play a role in its future positive growth and development during such a challenging period in our nation's history'.
'We are certainly 'open for business' and look forward to hearing from anybody looking for such bespoke support'