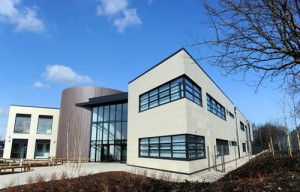 Wider Impact is pleased to be hosting a 'What Next?' workshop aimed at community groups and local people living on the Alumwell Estate, Walsall.
Commissioned by the Fair Share Trust and the Church at Junction 10, aims of the workshop include exploring the need and potential roles for an Alumwell based Community Co-ordinator.
Details of the workshop, which will be held at the Alumwell Innovation Centre (pictured), 12.3opm to 2.30pm, Thursday 28 February can be accessed by clicking on link Poster 28 February.
Please contact Wider Impact Director Edwin Lewis at edwin@widerimpact.com if you would like to learn more about the workshop.