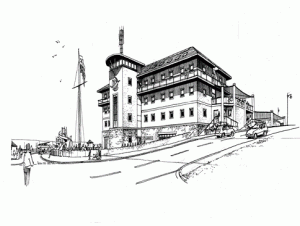 We are pleased to have submitted a draft feasibility report regarding the development of proposed £7m Harbourside Project (see photo left) to the Porthcawl Harbourside CIC.
Wider Impact Director Edwin Lewis says, 'This has proved to be an interesting commission, which has proved extremely satisfying to deliver. We look forward to submitting our final report in the very near future'.
Please contact Edwin Lewis via the below link if you want to find out more about this commission, or are looking to commission Wider Impact to carry out similar work.