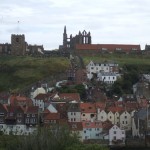 Well done to Paul Wooliscroft for correctly identifying our last Friday Quiz as Staffordshire University – you may not be sure about the bonus question regarding the world class football team being nearby … Port Vale FC?? Paul you have been 'Named & Famed'.
Onto this week's Friday Quiz. We have been out and about last week, meeting clients. 'Where is this location, and for a bonus point, what fictional character climbed the steps to the top of the hill?
Answers via this blog please. As ever, a winner will be drawn out of my hat, and will have the opportunity to be 'Named & Famed' on this site.
Good Luck!
Kindest regards
Edwin