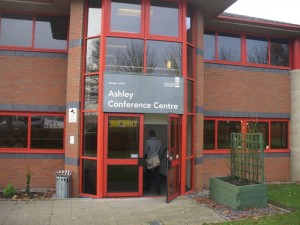 Well done to Kirstie Baker of Groundwork Bridgend & Neath Port Talbot's Youth Works programme for correctly identifying the location of our last Friday Quiz as being Wildmill, Bridgend.
Well done to Kirstie – you have been 'Named & Famed'.
Onto this week's Friday Quiz – 'Why is this first class conference facility on the Stoke / Leek Road Staffordshire University Campus called the 'Ashley' Conference Centre?'
Answers via this blog please, and a winner who will be drawn out of my hat will have the opportunity to be 'Named & Famed' on this site.
Good luck!
Kindest regards
Edwin