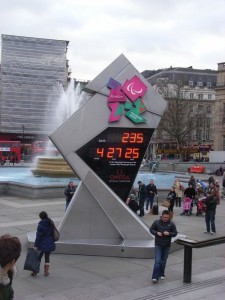 No prize for what and where this clock is – the Friday Quiz question is:
 Exactly how long are the Olympics away at 12 noon Friday 9 March?
As ever, a winner who will have the opportunity to be 'Named and Famed' will be drawn out of my hat.
Good luck!
Edwin
P.S Thank you to Suzanne Cartmale of the Staffordshire University Business Village(Stoke) for providing this photo.