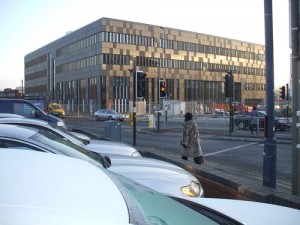 It's Friday Quiz time again.
Do you know where is this building that changes colour when the sun shines? A clue is, it's still under construction and very close to our office.
Answers via this Blog please, and a winner, who will be 'Named and Famed' will be drawn out of my hat next week.
Good luck!