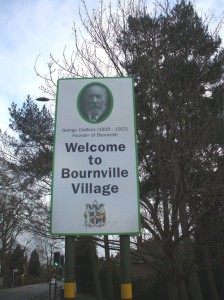 The Friday Quiz is back following the Easter break, and well done to Hazel Cooke, Life Coach and owner of Graythwaite Guest House, Newcastle Staffordshire (see http://www.thegraythwaite.co.uk/) for identifying the location of our last Friday Quiz as Trentham Gardens.  Hazel, you have been 'Named & Famed'!
Onto this week's Friday Quiz – As reported in the News Pages of our website (see http://www.widerimpact.com/category/latest-news-reports), we are currently supporting a local group deliver a feasibility study commissioned by the Bournville Village Trust (see https://www.bvt.org.uk/).
'Where is the Bournville Village Trust based?:
A – Scotland
B – West Midlands
C – Cornwall
Answers via this blog please, and a winner who will be drawn out of my hat will have the opportunity to be 'Named & Famed' on this site.
Good luck!
Kindest regards
Edwin