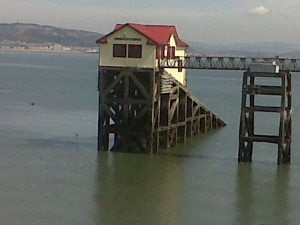 Well done to Jenny Shardlow for correctly idenifying the name and location of the buiding subject to our last Friday Quiz – Shelly Manor, Bournville.  Jenny, you have been 'Named & Famed'.
Onto this week's Friday Quiz – a 'Bank Holiday Special'.  As a clue, this building is at the wonderful Mumbles resort, South Wales.  'What was it's origional role and what is it's role now?'
Answers via this blog please, and a winner who will be drawn out of my hat will have the opportunity to be Named & Famed on this site.
Good luck!
Kindest regards
Edwin