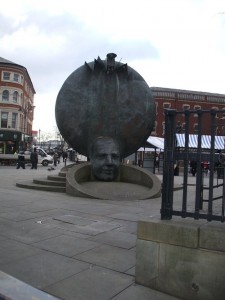 It's Friday Quiz time again, and I am responding to observations that things have been 'Too easy Edwin'.
Never one to ignore observations, here is another statue. Do you know:
Where it is?
And what it represents?
No clues this time, so you are on your own.
As usual, a winner pulled out of my hat, will have the opportunity to be 'Named and Famed' on this site.
Good luck – and please reply via this Blog