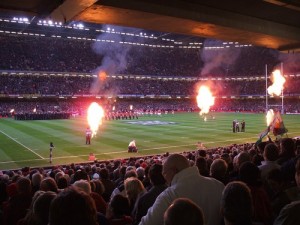 Congratulations to Duncan Lowndes, Assistant Director, Dudley Councul Leasure and Cultural Services for winning last weeks Friday Quiz. The statue is of course a tribute situated at the Britannia Stadium (Stoke City FC) to Sir Stanley Mathews – the greatest soccer player of all time.
Continuing a sporting theme, do you know where this stadium is? For a bonus point, who were the teams competing?
As ever, answers via this blog, and a winner will be drawn out of my hat.
Good Luck – Edwin