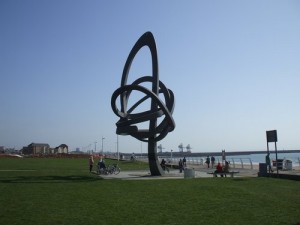 As you will note from this web site, we are currently working in South Wales. I therefore could not resist making this beach scuplture the subject of this week's Friday Quiz.
Just to make it easy, it is situated in Aberavon.  This week's question is, 'What is the title of this sculpture?'
Anwers via this Blog please. A winner, who will be drawn out of my hat will have the unique opportunity of being 'Named & Famed' on this site.
Good luck! 
Kindest regards
Edwin