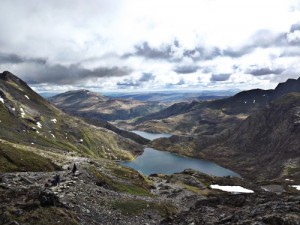 Well done to 'David' of AdvertAnywhere – see  company link http://www.advertanywhere.com/ for correctly identifying the Aberafon sculpture as 'Kite Trail'. David – you have been 'Named & Famed'.
Onto this week's quiz. Many thanks to Thomas Paylor (see company  link http://www.thomaspaylor.com/ ) for forwarding this impressive photograph of a region of Wales, where he was walking this Easter.
The Friday Quiz question is, 'Where about in Wales was this photograph taken?
Answers via this Blog please, and a winner, who will be drawn out of my hat will have the opportunity to be 'Named and Famed'
Good luck!
Kindest regards
Edwin