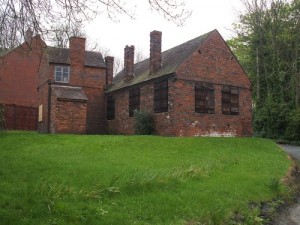 Well done to Ian Harrison of Macdet (see link http://www.macdet.co.uk/) for identifing our last Friday Quiz as a view from Snowdon. Ian you have been 'Named and Famed'.
Onto this Friday's Quiz – What and where is this Grade 2 listed building? As a clue, think Industrial Revolution and the 'Black Country'.
Answers via this Blog please, and the winner drawn out of my hat will be 'Named and Famed' on the site.
Good Luck
Edwin