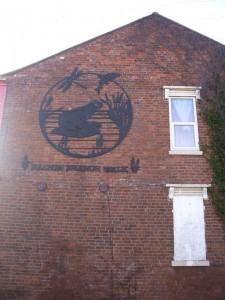 Well done to Jessica Clare who anwered our last Friday Quiz correctly. The building is the Innovation Centre on the Alumwell Estate, Walsall. This is the third time Jessica has won the quiz!
Time to make the Friday Quiz a little harder – 'Where is the walk way referred to in this photograph?  For a bonus point, 'What was the name of the famous ship that was build nearby?
As usual, a winner, who will be drawn out of my hat will have the opportunity to be Named and Famed on this site.
Good luck!
Kindest regards
Edwin