It's Friday again, so time again for our quiz.
Edwin has been busy this week, and has been supporting the congregation of this Church carry out a 'Community Needs Analysis'.
Do you know where this Church is?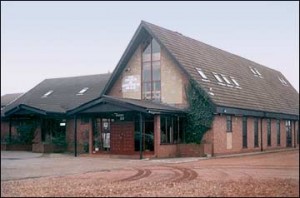 A clue is — it's close to Junction 10 of a main UK Motorway!
Please reply via this Blog. A winner will be drawn out of Edwin's hat.
Good luck!
Lily (Research & Marketing Associate)