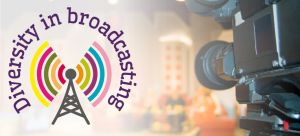 Thank you to our colleague Steve Baylis for details of the following:
Community Radio Fund – Deadline: 16th November 2016 Telecom's Regulator Ofcom, has announced that the Community Radio Fund has re-opened for applications.
Funding is available to not-for-profit radio stations that have a social purpose, and work to involve their target community in running the service. Funding will be available to Community Radio Stations towards their core running costs. These can include:
Management costs
Administration, financial management & reporting costs
Fundraising to support the station
Community outreach work
The costs involved in using volunteers; etc.
There was no upper limit of grant that can be applied for, however applicants are asked to take note of previous grants awarded for an indication of realistic award figures. Grants can only be made to community radio licensees which are broadcasting under a community radio license (and not an RSL, for example). The average grant awarded over the last few years has been in the region of £15,000.
The closing date for applications is 5pm on the 16th November 2016.
More information at: http://stakeholders.ofcom.org.uk/broadcasting/radio/community-radio-fund/
I trust this is useful and as ever ask that you do not hesitate to circulate as you feel appropriate.
Kindest regards
Edwin