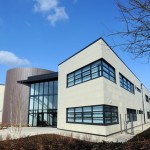 Wider Impact has been commissioned by the Fair Share Trust and the Church at Juntion 10 to deliver a 'What Next?' community event on the Alumwell Estate, Walsall, Friday 25 January, at the Innovation Centre, Alumwell.
Click on the below link to learn more about the event and book on-line to secure a FREE place.
Alumwell What Next Event Poster – Booking Form
Contact Wider Impact Director, Edwin Lewis at edwin@widerimpact.com if you would like to learn more about the event, or how Wider Impact can support your work.