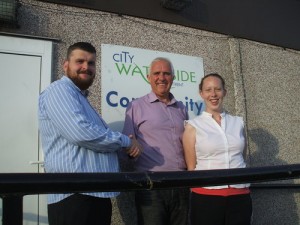 Wider Impact is pleased to be commissioned by Stoke on Trent based City Waterside Community Centre Committee to carry out an independent study into the feasibility of establishing a new Community Centre in the area, due to the current facility facing demolition to make room for a proposed housing development.
Wider Impact Director Edwin Lewis (pictured centre) says, 'We are delighted to take on this commission, because in addition to it being within our own area, it will be rewarding to have the opportunity to support such amazing local people (pictured), who are determined to deliver what their local community needs and deserves'.
Please feel free to contact Edwin using the below links if you feel you can add value to this commission.