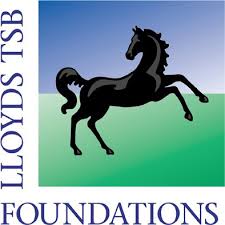 We have been aware of this funding opportunity:
Domestic or sexual abuse charities or charitable incorporated organisations with an annual income of between £25,000 and £2 million have until the 30th September 2016 to apply for the Lloyds Bank Foundation Transform fund.
This is a new one-off £1 million grants programme with grants available of up to £100,000 over two years to fund projects which seek to inform and influence responses to domestic and/or sexual abuse or strengthen the sectors, particularly the role of smaller specialist providers, in response to the challenges facing them in England and / or Wales.
To be eligible, projects need to meet Transform's objectives through one or a combination of:
• Influencing policy at either a local, regional or national level
• Building the evidence base (through research and analysis) around needs and identification of effective interventions
• Developing and sharing models to help small and medium-sized specialist providers grow and replicate
• Developing and supporting effective partnerships within and across sectors.
Deadline: 30th September 2016
More information at: http://www.lloydsbankfoundation.org.uk/our-programmes/transform/
I trust this is useful and ask that you do not hesitate to circulate as you feel appropriate.
Kindest regards
Edwin