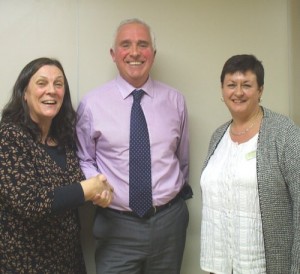 Wider Impact is delighted to have been selected by local Shenley Green residents and the Bournville Village Trust (https://www.bvt.org.uk/) to carry out an independent feasibility study, which is aimed at supporting local residents establish a Community Hub.
Methodology will include the direct involvement of residents, which include Jackie Barthorpe (pictured far left), who are looking to develop and build their capacity and capability to deliver the venture.
Wider Impact Director Edwin Lewis (pictured) says,'We are really looking forward to suporting Jackie and other residents in this interesting commission, which will aim to establish if there are social, welfare and business cases to support sustainable long-term delivery. We are pleased to have the support of BVT Resident Involvement Officer, Anne Walker (pictured right), who clearly has an in-depth knowledge and understanding of the area and the issues involved'.
Interested in supporting the feasibility study? Please email Edwin at edwin@widerimpact.com