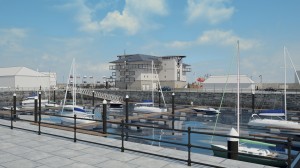 Wider Impact is delighted to submit our reports into the feasibility of the estimated £7.1m Porthcawl Harbourside building.
Commissioned by the Porthcawl Harbourside CIC, Wider Impact has carried out a thorough and independent review, exploring the community and social 'need' for the Project, and most significantly if there is a 'business case' to support its long-term [financial] sustainability.
Report author and Wider Impact Director Edwin Lewis says, 'This has been a challenging and rewarding commission.  The Porthcawl Harbourside CIC has made a compelling case for this project to move to its next phase, which includes obtaining the full support and engagement of Bridgend County Borough Council, the Welsh Government, other key stakeholders, funding providers and appropriate investors. In addition to opportunities to enable around 65 new jobs and employment opportunities, the development and delivery of Harbourside provides an almost unique opportunity for innovative cost-effective partnerships and collaborative working, bringing together public, private and third sector to deliver a well thought out, high value, quality, innovative and much needed community facility, with far reaching social, community and economic benefits'. 
Porthcawl Harbourside CIC Chair, Mike Clarke says, 'We are extremely grateful to Wider Impact Consultancy and Edwin Lewis in particular for the expertise, energy, commitment and professionalism that has gone into this excellent feasibility study. It has been a challenging journey, and we are all feeling extremely confident about the outcomes, which will include an exciting and sustainable 'flag ship' building that will clearly benefit Porthcawl, the County of Bridgend and Wales as a whole. 
We would certainly not hesitate to recommend Wider Impact to others looking to commission similar work.'
The feasibility report has been delivered in two formats:
Full report (click on report to view)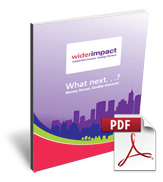 Executive Summary [short] report (click on report to view)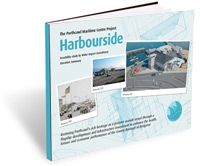 Please do not hesitate to contact Wider Impact Director, Edwin Lewis at edwin@widerimpact.com is you are looking to commission similar work.