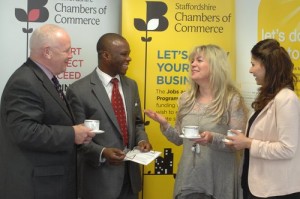 Wider Impact has been praised for the delivery of Staffordshire Chambers of Commerce first Augmented Reality (AR) evaluation.
The evaluation of the highly successful 'Let's Do Boosting Business Solutions has utilised AR technologies, delivered in partnership with our Associate company Smith Davis Press
Sara Williams CEO, Staffordshire Chambers of Commerce says, 'I am grateful to Wider Impact Consultancy for delivering such an innovative and informative report, which provides a useful insight to how businesses, local authorities, local universities and other key stakeholders can collaborate to achieve such amazing results, which all involved should be proud of and celebrate.
We would not hesitate to recommend Wider Impact to others looking to commission similar work'.
Wider Impact Director and report author Edwin Lewis says, 'Our brief included the delivery of a high quality, innovative, value for money and informative report, which could be easily accessed and read via websites, email and social media by world-wide audiences.  It is pleasing to be informed that the final report is of extremely high quality in terms of content and presentation. AR has brought the report to life, and our method of delivery enables customers such as the Chamber to deliver on their green credentials, as there is limited need to print and deliver hard copies of  such reports.  We are extremely proud of this report and are working with other clients from across the UK to deliver similar commissions'.
Follow the instructions below to download and use the AR App when viewing the report.

Click on the report cover below to view the report.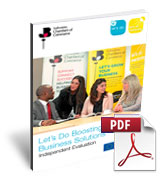 Looking to commission similar work? Please contact us to discuss your requirements.