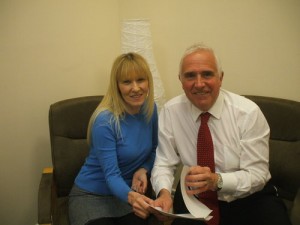 Funded by the Lloyds Bank Foundation Enhance programme (https://www.lloydsbankfoundation.org.uk/), Wider Impact has been commissioned to review and update the governance of Rugby based RoSA charity ( http://rosasupport.org/).
Wider Impact Director Edwin Lewis, pictured with Chief Officer Julie Bettelley says, ' Thanks to the Lloyds Bank Foundation we able to work with and support RoSA to enhance and develop the role of the trustees, which will fully support the organisation's sustained development and growth'.
Looking for similar support? Please contact Wider Impact via the below links.