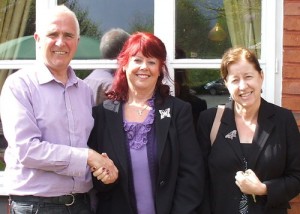 Wider Impact Director Edwin Lewis is thanked and praised following delivery of our independent report into the feasibility of establishing the concept of a 'One Stop Social Care Shop' in Dudley.

Funded by Dudley MBC Innovation Fund and commissioned by Safe & Settled the report delivers a number of recommendations that include:
It is feasible for the concept of a third sector led, centrally based 'Social Department Store', supported by delivery mechanisms such as Pop-up Shops, Meanwhile Use Leases and innovative social media to be taken forward
Next steps should include delivery of a rigorous Business Plan
The Business Plan should take due note of existing / complementary projects and initiatives; and should not lose sight of the role of existing organisations such as Dudley Libraries & Archives in the delivery of Project aims and objectives
Steps should be taken to locate a third sector 'Project Champion'. whose role will include leading on the development and delivery of the Project
Safe & Settled Director Jan Burns (pictured centre) says,  'We wish to thank Wider Impact and Edwin in particular for his dedication, commitment and selfless support with undertaking the work. He has been exceptional; his professionalism, expertise, knowledge and skills are immense, and the Project has benefited from this. We have truly enjoyed working with him, and are now looking for support from key agencies to take this project to the next, business case stage together. We would not hesitate to recommend Wider Impact to others looking to carry out similar work'.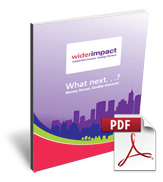 Click here to access the feasibility study
Looking to commission Wider Impact to carry out similar work? Please complete the below sections, or contact Wider Impact Director Edwin Lewis at edwin@widerimpact.com.