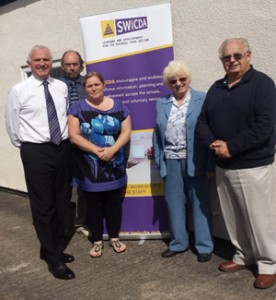 Wider Impact Has been commissioned by Solihull based SWiCDA to carry out an independent impact evaluation a Skills for Care funded project aimed at improving the quality of care of diabetes sufferers by increasing the capacity of care staff.
Wider Impact Director Edwin Lewis (pictured far left) says, 'This is an exciting commission, as we will be playing a direct role in developing a really innovative and important project.  We look forward to supporting the Project Team and hopefully influencing the strategic delivery of diabetes care across the UK'.
Please do not hesitate to contact Edwin at edwin@widerimpact.com if you feel you can support the evaluation, or are interesting in commissioning Wider Impact to carry out similar work.