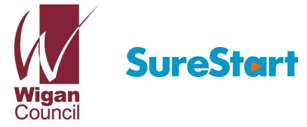 The Tyldesley / Shakerley Learning & Employment for Parents / Carers project targets 'hard to reach', unemployed parents / carers of children under 5 years, assisting them in accessing learning and work opportunities to meet their individual needs.
The evaluation report of this excellent and innovative project delivers a number of findings and recommendations, which are aimed at enhancing delivery of this and potential roll out projects across the Borough of Wigan.
It is the view of Wider Impact Consultancy that others could learn from this project that supports Government objectives and the Sure Start national vision of 'achieving better outcomes for all parents, increased opportunity to effectively participate in the labour market, ensuring pathways out of poverty and strengthening families and communities'. This clearly fits with outcomes required by 'Every Child Matters' relating to 'achieving economic wellbeing' with parents, carers and families supported in being economically active and with the Sure Start appropriate opportunities in employment, training and or education.
Lynne Davison, Team Manager Learning and Employment Services, Wigan Council, says, "We are delighted with the report produced by Wider Impact Consultancy, which has been delivered on time and within budget. We have been most impressed how they have 'rolled up their sleeves' and got on with the job following direction from ourselves. This is a first class and precise piece of work. We would have no hesitation in recommending Wider Impact Consultancy to others looking to commission similar types of work."
Click on the image below to view this report