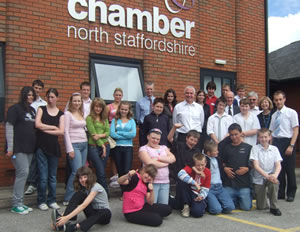 This unique event was organised on behalf of the Sandon Business and Enterprise College Young Chamber by Wider Impact Consultancy in partnership with the North Staffordshire Chamber of Commerce Business Brokers.
Edwin Lewis, Wider Impact Consultancy Director says "We were delighted to play a role in supporting entrepreneurial students from the Sandon Business and Enterprise College at an innovative Enterprise Workshop held at the Chamber of Commerce.
We were supporting by local business 'experts', Aaliyah Consultancy, the Local Edition, Michelin Development and Hosting Systems.
As an added bonus, we were joined by students from the Ukraine on a study visit to the United Kingdom.
Supported by the 'experts', the students had a unique and exciting opportunity to present their ideas to a team of 'Dragons' and the winning team received a cash prize of £100 to develop their idea into reality.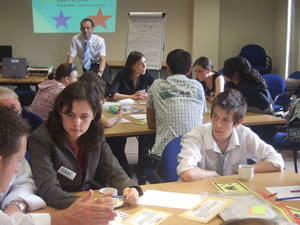 There is no doubt such initiatives will play an important role in building bridges between business and education and helping shape our future entrepreneurs. You only have to look at the students faces to understand how valuable the day was."
Interested in organising similar events? Contact Wider Impact Consultancy enquiries@widerimpact.com