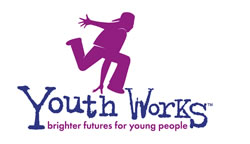 Titled 'Diamonds in the Dust', the evaluation highlights impressive outcomes achieved by dedicated Youth Works staff working along side young people living on the deprived Higher Folds Estate, Wigan that include youth crime reduced by 50%, anti-social behaviour cut by nearly 44%, arson reduced by 46% and criminal damage reduced by 29%.
Wider Impact Consultancy Director, Edwin Lewis makes a number of important recommendations, in this ground-breaking report, which includes the need for all agencies to work together, supporting, rather than blaming young people, if such impressive outcomes are to be sustained.
As Edwin points out, "Whilst these are impressive results, we have reported 'bitter sweet' outcomes, as the Youth Works Higher Folds programmes has since closed due to lack of continuation funding. We have all seen this before, but those with the power to make a lasting difference now really need to up their game.
The answers to street crime and issues linked to young people are under our noses, if we choose to understand what works and listen and trust young people.
I really recommend those charged with supporting young people and reducing street crime and anti-social behaviour take time to read this report and gain an understanding of what works when working with and supporting our young people".
Click on the image below to view this report