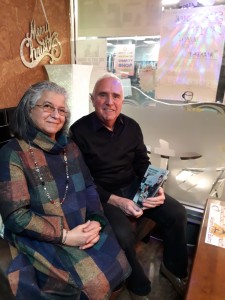 As you will note from the attached photograph, I have met with Staffordshire Adults Autistic Society (SAAS) Chair, Salwa El-Raheb-Booth this week to discuss our Big Lottery Funded independent evaluation of the organisation.
We are certainly looking forward to this commission, which will result in our producing dynamic reports containing our innovative Augmented Reality (AR) video links.
As ever we ask that relevant stakeholders not to hesitate to get in touch if you feel you can contribute and add value to this important commission.
Kindest regards
Edwin