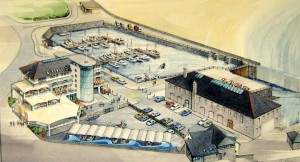 We are delighted to see our role in supporting the development of the Porthcawl Maritime Centre Project (featured left) in the North Staffordshire Chamber of Commerce & Industry Focus magazine.
The article can be found at page 16 - see link www.focus-staffs.co.uk
We will of course continue to provide progress reports, which are aimed at supporting others developing similar projects.
Please do not hesitate to contact me at edwin@widerimpact.com if I can assist further.
Kindest regards
Edwin