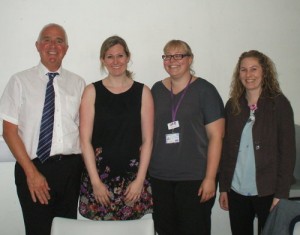 I am extremely grateful to this amazing team of British Sign Language (BSL) qualified interpreters, Natalie MacGarvie, Tamsin Hewett and Samantha Dowsett, who assisted with London and Essex based workshops, delivered this week as part of our independent evaluation of the RAD Deaf Achieve 2 Project (see   http://www.widerimpact.com/november-2015-wider-impact-commissioned-royal-association-deaf-people-rad-carry-independent-project-evaluation ).
They are so professional at what they do, and I really hope to have the opportunity to work with them in the future.
Well done to you all!
Kindest regards
Edwin