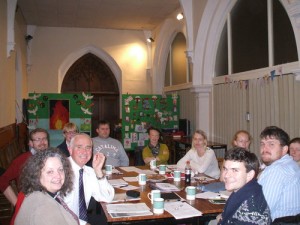 Wider Impact has been praised and thanked for the delivery of an independent feasibility study into the future of a Stoke on Trent based Community Centre.
Commissioned by the City Waterside Residents Association (pictured) and funded by the Big Lottery, Wider Impact has carried out a detailed study into the future location of their existing Community Centre (see http://www.widerimpact.com/july-2015-wider-impact-carry-stoke-trent-based-community-centre-feasibility-study), which is due to make way for much need housing.
In addition to concise quantitative  (desk) research, the commission has included extensive qualitative, community focused research, such a workshops, one to one meetings, walkabouts, observational studies and use of a bespoke Wider Impact designed community focused questionnaire, which has been completed by over 200 local people.
Findings include there being no doubts that there is a strong and compelling need for a Community Centre in the area.
Recommendations include:
The preferred option is to locate community facing work from the nearby St Luke's Church.
Meetings take place with St Luke's Church representatives to confirm the suitability of the option and agree logistics such as terms, condition and a service level agreement
Opportunity is taken to inform other key stakeholders such as the local authority of report findings and recommendations
Step are taken to establish transitional financial and resource implications
A structured Business Plan is established
Residents Association Chair Mark Glover Jones says, 'We would like to thank Wider Impact for their support and guidance, We as a Residents Association are volunteers and very limited time to carry out such complex work. We were guided through the process with continual updates and at all times deadlines were adhered to and in some cases excelled. The report we received was very thorough and reached the perfect solution to the aims we raised. Without Wider Impact's work we would have been unable to find this solution ourselves.
A friendly and professional services and we would not hesitate in using Wider Impact in the future. In fact we are currently looking at using Wider Impact for a future Business Plan'.
Please click on the image below to access the report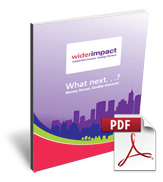 Looking to commission Wider Impact to carry out similar work? Please contact us and we normally get back to you within 24 hours to discuss your requirements.